Crockpot Roast Chicken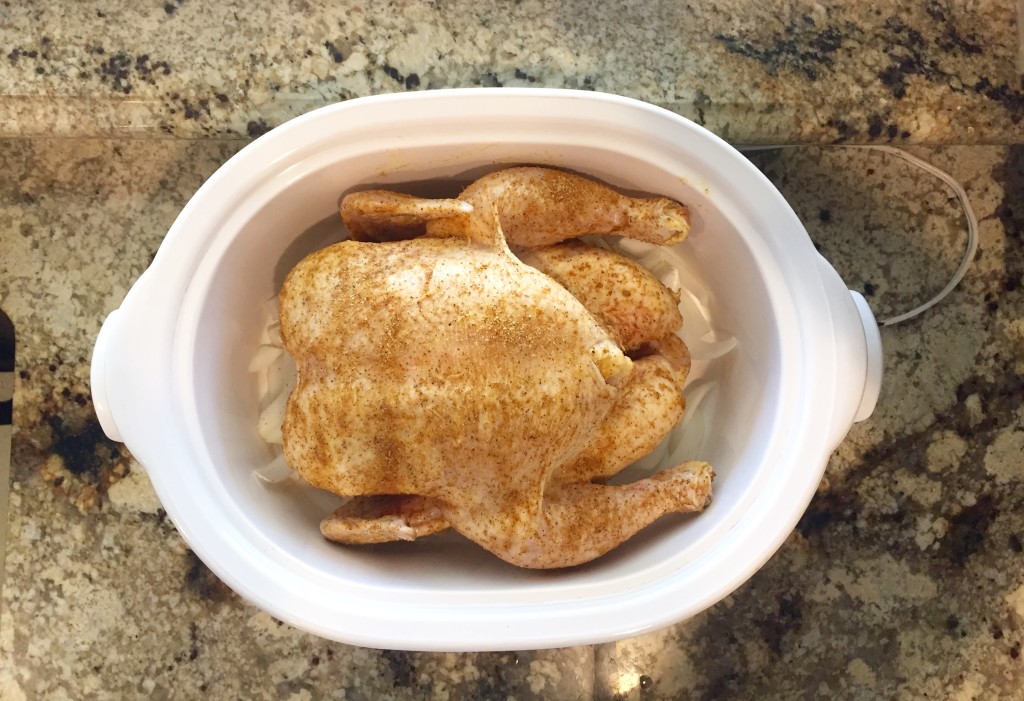 Recipe type:
Crockpot Recipe
1 5 lb. roasting whole chicken
2 tsp. coarse sea salt
2 teaspoons adobo seasoning
½ teaspoon smoked paprika
1 large onion, chopped
Combine the spices in a small bowl
Remove the giblets from the chicken, rinse and pat dry with paper towels.
Place chopped onion in the bottom of a 6 qt. crockpot
Rub the chicken with the spices and set on top of the onion.
Place the lid on the crockpot and cook on low for 4 - 8 hours or until a thermometer shows 165 degrees in the thigh.
If you would like the skin crispier remove the chicken from the crockpot place on foil covered cookie sheet and broil the chicken for 2 to 5 minutes.
Let rest for 10 minutes, then carve and serve.