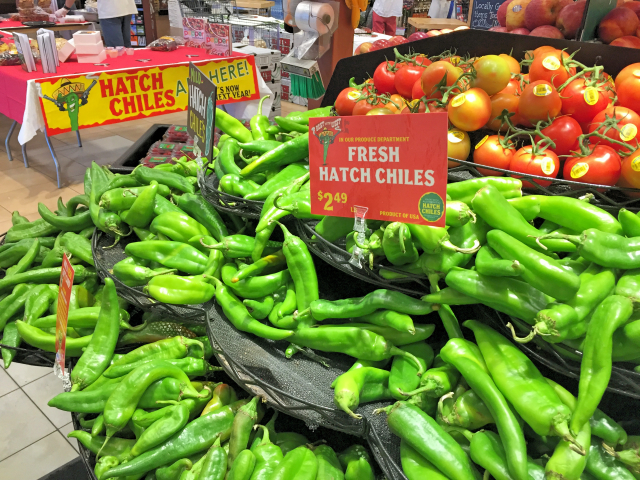 If you have been a reader of my blog for at least a year you know about the Hatch Chili.  If not, here is a quick history/biography of the only chili that can be purchased in three different heat scales, mild, medium and hot. a Rafflecopter giveaway
The Hatch Chili has a very short season, which starts in August and ends in September.  They are only grown in Hatch, New Mexico, where the climate is perfect for this species of chili.  The chilies resemble a poblano, but have a deeper flavor.  Whether used roasted, fresh or in powder form the chili goes well with so many flavor profiles.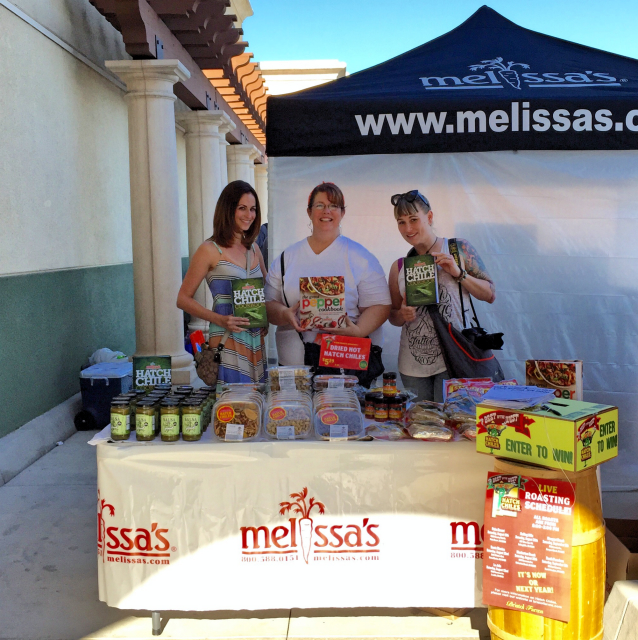 The smell of the roasted chills is pretty incredible though.  I should know that scent incredibly well after recently going to a Hatch Chili Roasting event at the Bristol Farms located in Palm Desert.  I was lucky enough to attend with my fellow IEFB friends, Sara from My Imperfect Kitchen and Natalie from The Devil Wears Parsley.  Sue from It's Okay to Eat the Cupcake was there in spirit with us!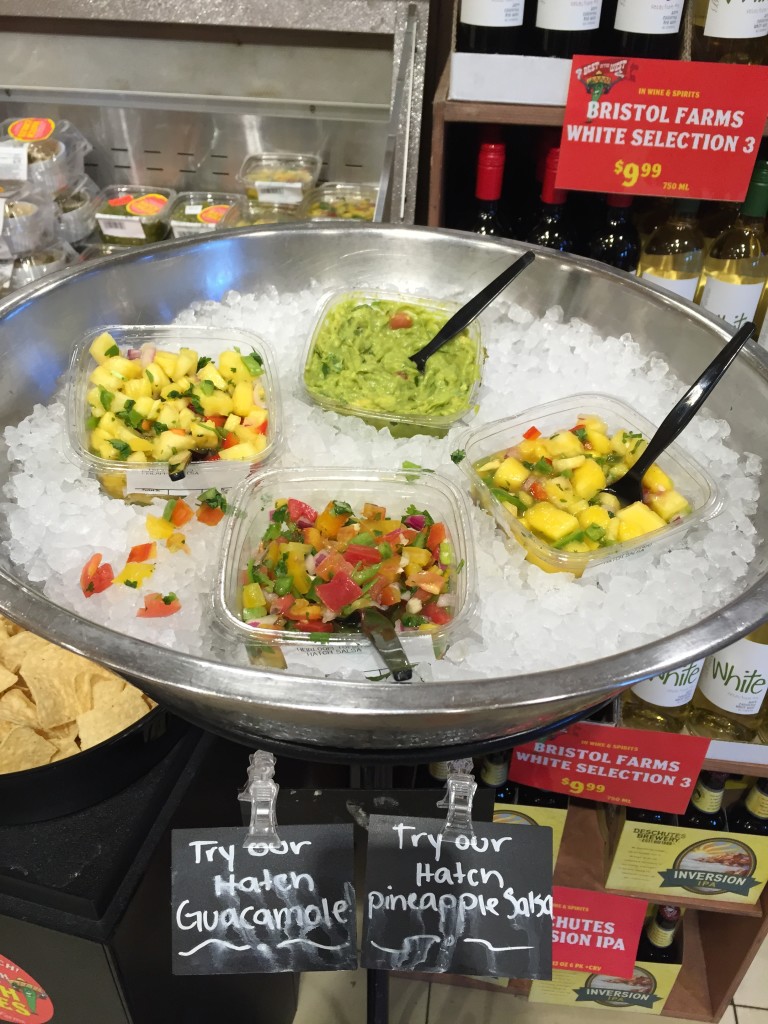 I tried Hatch Chili everything that day!  From savory dishes like, pizza, sushi, grilled cheese, salsa, macaroni and cheese, guacamole, and chorizo.  My sweet tooth was invited to the party with the juices, smoothies and cupcakes spiked withe versatile chili.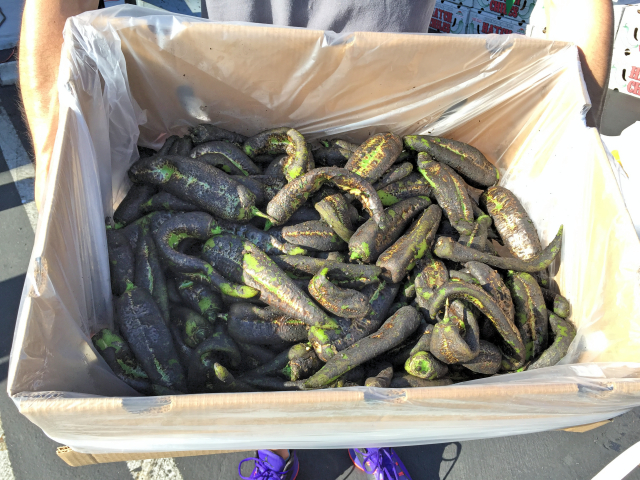 I had never been to a Hatch Chili Roasting or a Bristol Farms before.  Both were worth the drive to the desert!  The smell of the hatch chilis wafted through the parking lot when we pulled up and filled the car on our drive home.  We bought a case and split it amongst the four of us.  I would highly recommend doing this.  Since the season is so short it's one of the only ways to have access to them in the off season.  If you would like to find a roasting near you click here.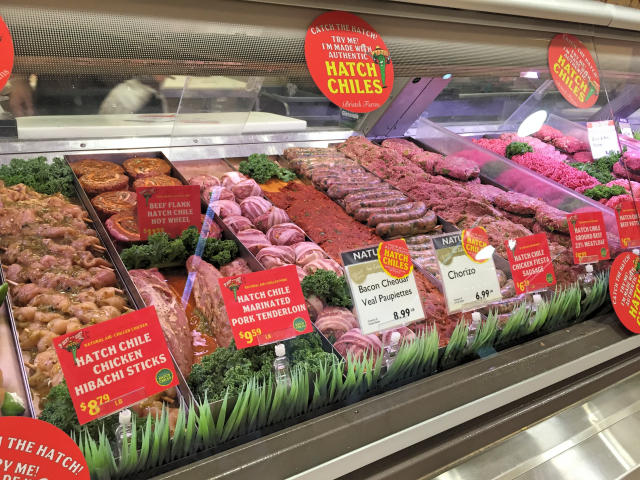 After you have purchased your chills make sure you peel and freeze them within 24 hours of the roasting.  I separated my 1/4 case into smaller freezer bags, flattened them, and stacked them in the freezer.  I left a portion fresh and have been eating them in eggs, soups, meat loaf and then came up with the recipe below with items I already had on hand.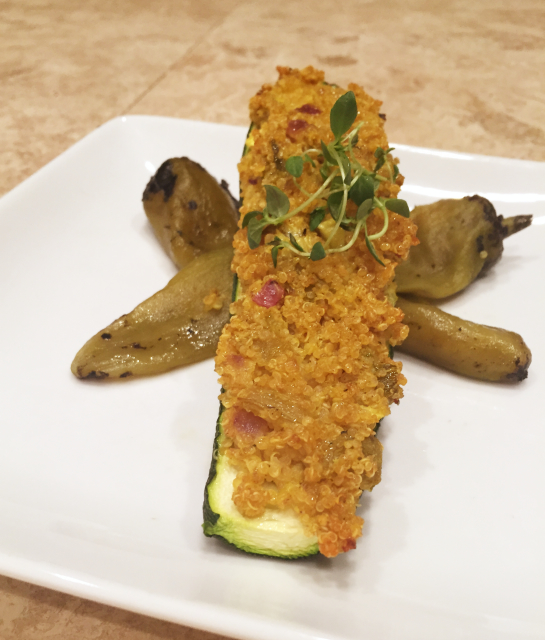 Hatch Chili Quinoa Stuffed Zucchini is a quick protein filled meal that satisfies.  The mild bite from the mixture of hatch chills and curry powder gives the zucchini a flavorful punch.  Low carb, vegetarian, gluten free, diabetic friendly and tastes amazing.  (recipe below) Want your own Hatch Chili Cook Book from the produce experts at Melissa's Produce?  Enter to win your own copy here!  You may even win one of the signed copies from the author!
Here are even more great hatch chili recipes from my friends:
Hatch Chili Breakfast Sausage from Natalie at The Devil Wears Parsley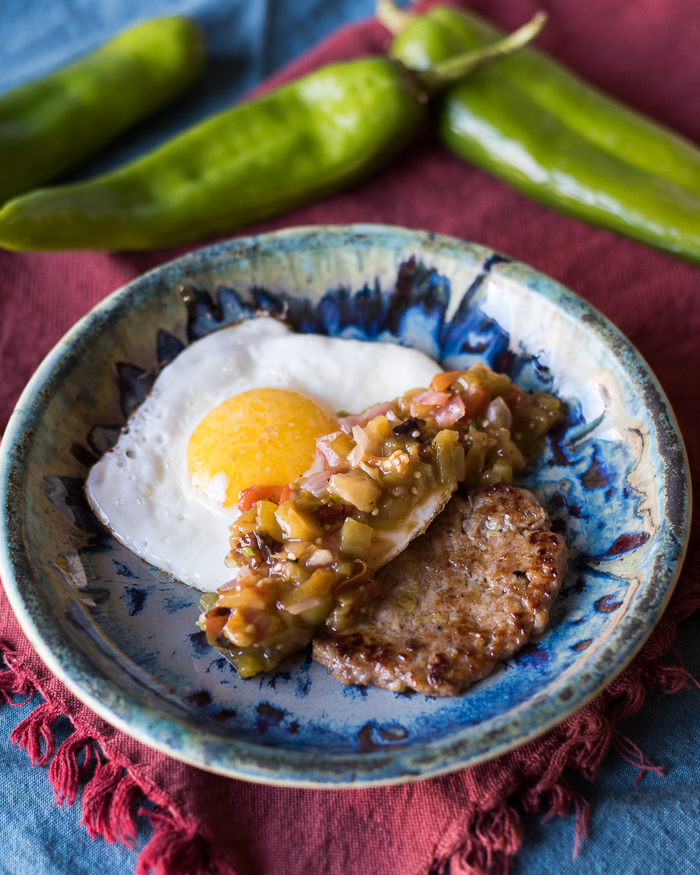 Hatch Chili Pesto from Sue at It's Okay to Eat the Cupcake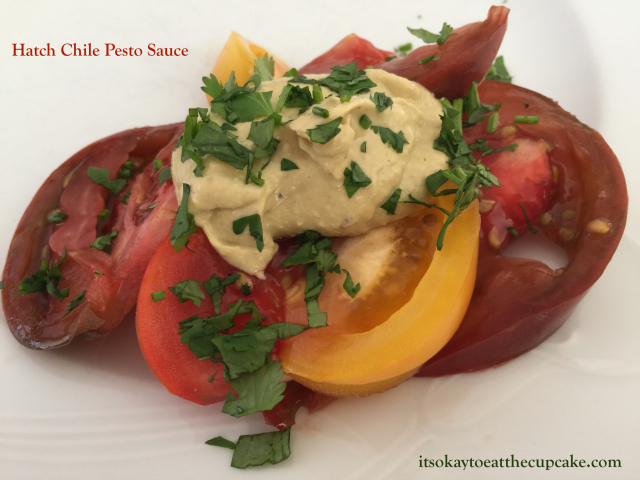 Hatch Chili & Chicken Pockets from Sara at My Imperfect Kitchen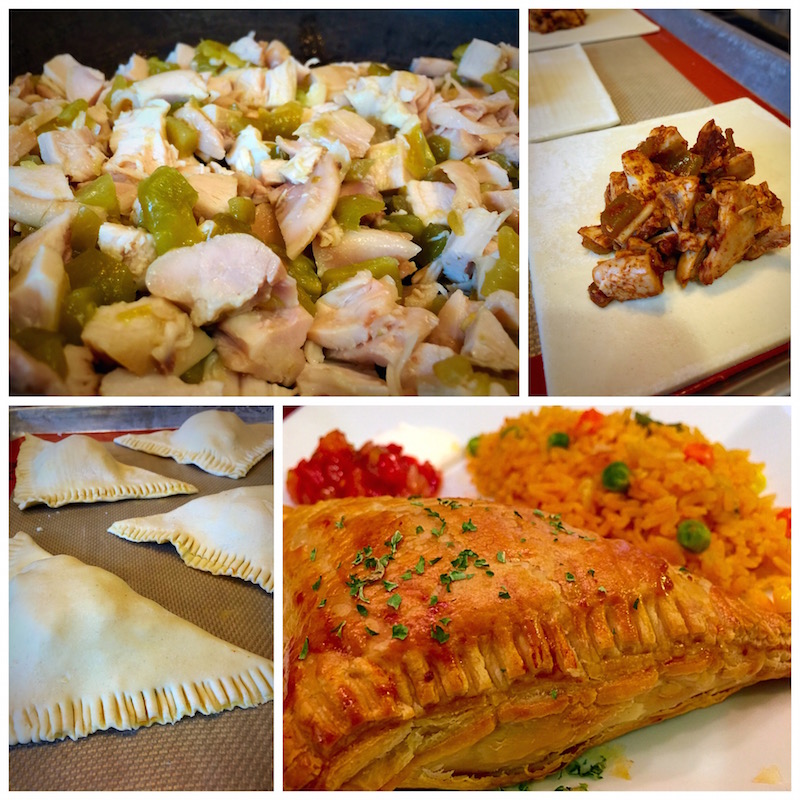 Hatch Chili Quinoa Stuffed Zucchini - Plus a Giveaway!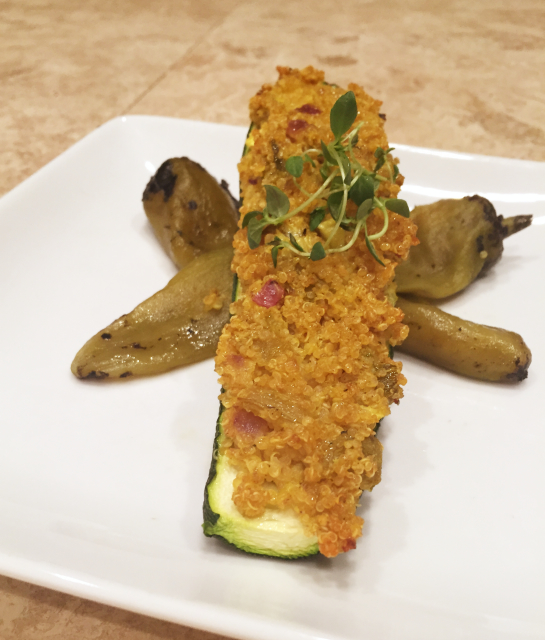 Ingredients
4 zucchini, split in half
2 cups cooked quinoa
1 teaspoon curry powder
½ cup greek yogurt
½ teaspoon sea salt
½ cup red onion, diced
3 roasted hatch chilis, peeled, and diced
8 tablespoons cheddar cheese (optional)
Instructions
Preheat oven to 350 degrees.
Remove the insides of the zucchini, leaving an edge all the way around the zucchini to hold in the filling. Roughly chop the insides and set aside in a medium size mixing bowl
Saute the red onion in 1 tablespoon olive oil over medium heat for 5 minutes or until translucent.
Add the red onion to the mixing bowl, along with the quinoa, curry, yogurt, salt, and chills. Mix to combine.
Place the zucchini on a cookie sheet, then scoop the quinoa filling into each zucchini boat.
Bake for 30 minutes, then top with cheese if desired. Bake another 5 minutes to melt cheese.
Serve immediately.
 Disclosures:  All opinions in this post are my own.  Bristol Farms did not sponsor this post.  Melissa's Produce has generously supplied the cookbooks in the giveaway, and hatch chili ingredients.